An exhibition of photographs "Djerdap Geopark" – Journey through the first and for now the only geopark in Serbia, was opened at the Institute for Nature Conservation of Vojvodina Province in Novi Sad on April 8th. The exhibition was opened by Nataša Sarić, acting Director of the Institute for Nature Conservation of Vojvodina Province and Sasa Nestorovic, who greeted those present on behalf of the Djerdap National Park.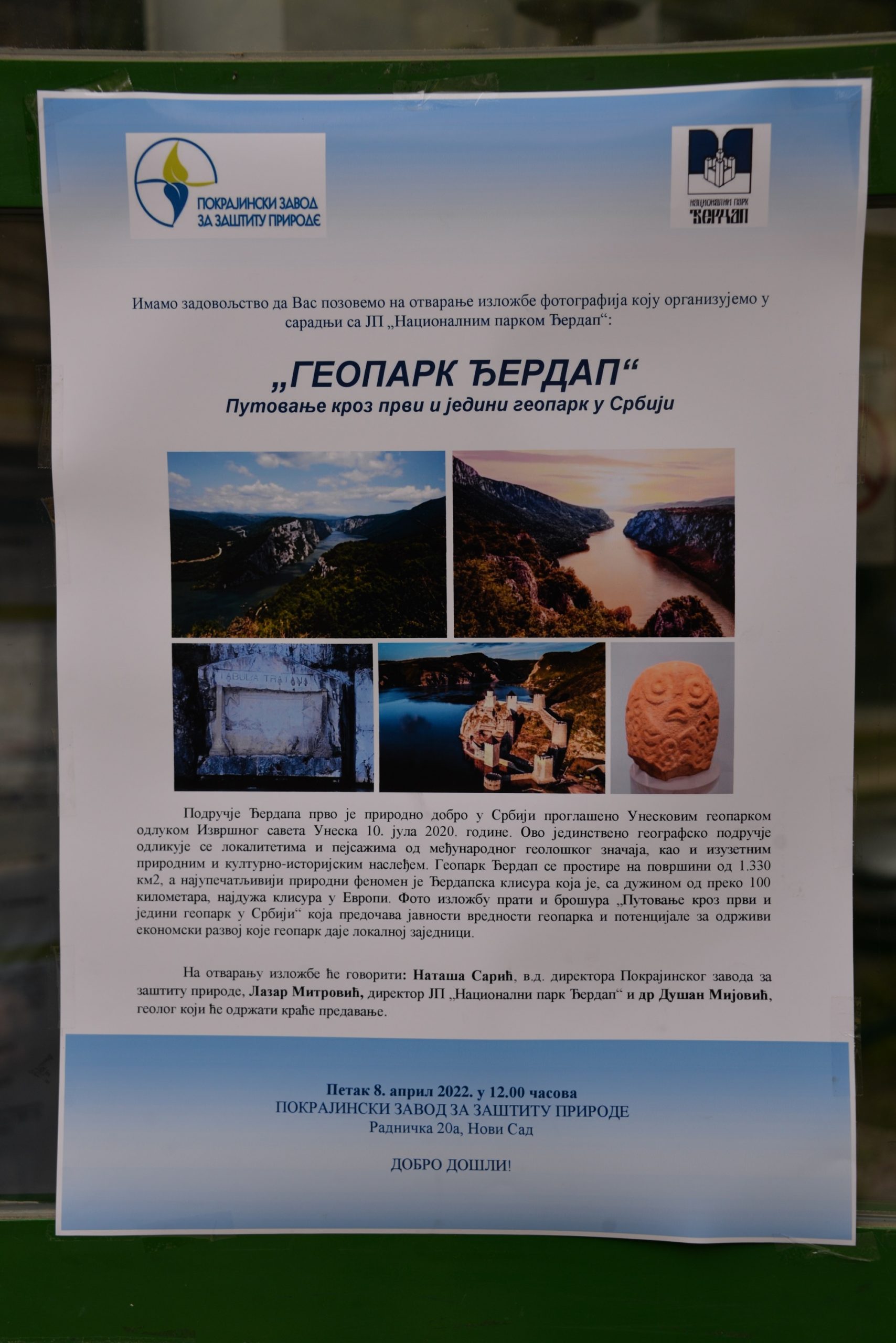 Before visiting the exhibition, with a short presentation "Djerdap Geopark ", geologist Dušan Mijović introduced the visitors to the basic characteristics, goals and topics to which attention is paid in the geopark. The exhibition, which is a kind of journey through the Djerdap area, consists of a set of 30 photographs that are arranged as a journey along the Danube, from Golubac to Kladovo. In addition to geoheritage sites, motifs of traditional architecture, folklore and life of the inhabitants of the Danube region were also shown. A tasting of wine and brandy of the Bukovo Monastery and the Gamanović winery from Kladovo was also organized, as well as boiled cheese – a specialty of the Djerdap region, as the first promotion of geofood in our country. As a souvenir, to the first exhibition about the Djerdap Geopark outside the Geopark area, all visitors received a cookie and an ammonite (magnet), a trademark of the Geopark.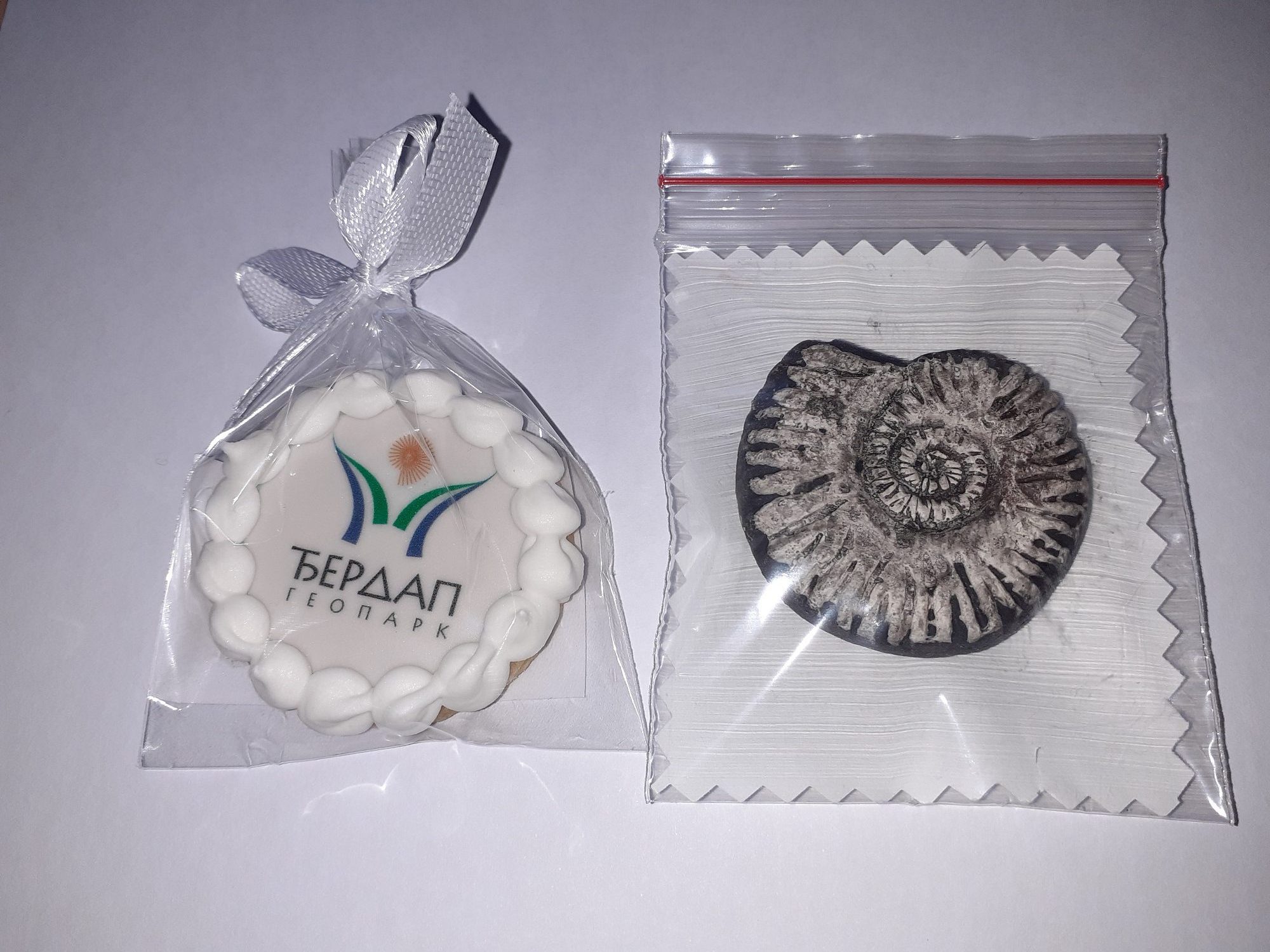 In Novi Sad, the European Capital of Culture, visitors will have the opportunity to see the exhibition in the hall of the Institute until May 23rd.